Address:
84 High Street
Camberley
Surrey
GU15 3RS
Phone Number: 01276 406996
Email Address: customerservices@vanillavapes.co.uk
Store Opening Hours:
Monday: 9am - 6pm
Tuesday: 9am - 6pm
Wednesday: 9am - 6pm
Thursday: 9am - 6pm
Friday: 9am - 6pm
Saturday: 9am - 6pm
Sunday: 10:30am - 4:30pm
Easter Opening Hours:

Good Friday - 10:30am - 4:30pm
Saturday - 9am - 6pm
Easter Sunday - Closed
Easter Monday - 10:30am - 4:30pm
---
Our retail store is based in Camberley, Surrey on the High Street. We offer a relaxed environment where you can try out our many flavours of E-liquid for free. Our friendly and knowledgeable team are happy to talk all things vaping from recommending the perfect first setup to teaching coil building and DIY mixing.
---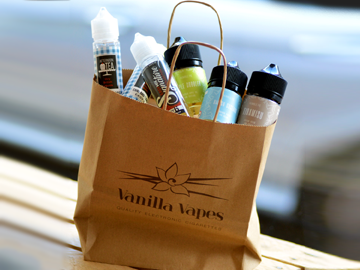 E-Liquid
Our E-liquid tasting bar features some of the best E-juice in the world. We know there's nothing worse than buying a liquid blindly and realising you don't like it when you get home - In our store you're welcome to try before you buy. Our friendly team are always happy to recommend liquids to try that meet your favourite flavour profiles.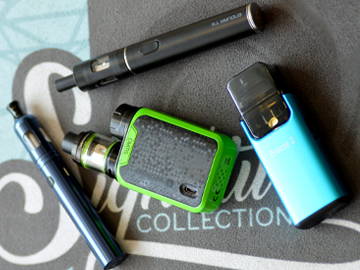 Hardware
Getting the right liquid is only half the puzzle. Finding the right hardware is done on a customer-by-customer basis and we always recommend the kit we think will be best to help you stay away from smoking. Beyond our selection of vape starter kits we have a huge range of more advanced devices and top shelf collector's pieces in stock.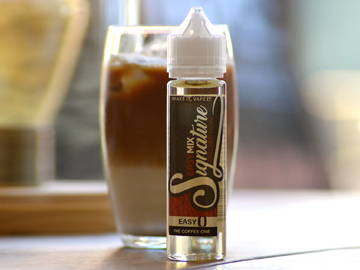 Coffee
Looking to chill out for a bit and take the weight off your feet? Our coffee bar is always running and loaded with locally roasted beans, freshly ground to order. We try not to brag, but we don't think you'll find a better vape coffee shop for miles around!