Posted by Gemma Chambers on 22nd May 2019
Overview and review of the Aspire Reax Mini Kit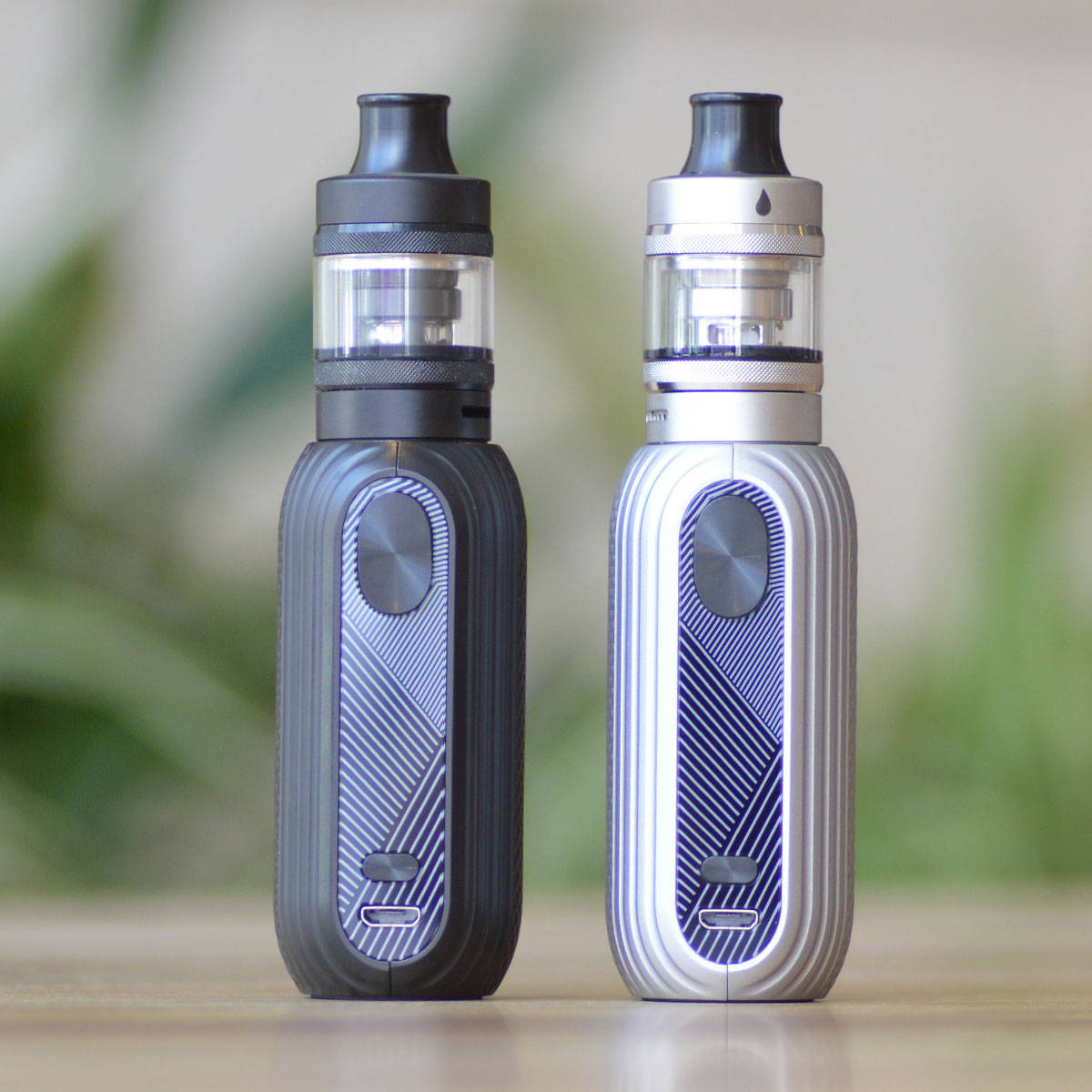 We're going to take a look at the all new Reax Mini Kit by Aspire. It's a simple yet sturdy vape kit with a really stylish design.
A truly flexible kit, it's able to be used as a simple mouth-to-lung starter kit as well as a sub-ohm. This gives the opportunity to change vaping style without changing the whole kit. If you're unsure of which vaping style is right for you, read our blog article. We'll take a look at more of it's features and how they work in this review.
How does the battery work?
Let's take a look at the battery first, as it has a few more features than the average starter kit. As with most of Aspire's kits, to turn the battery on and off you click the power button 5 times. As it's turning on the LEDs on the bottom of the battery cycle round.
There is additional customisation available with the power settings. You can cycle through 8w, 10w, 12w, 14w or 16w when using it as mouth-to-lung with a 1.2 ohm coil. Simply press the bottom button to cycle through these. Which you prefer is purely down to personal preference so it's worth trying all the settings. If you're using the 0.4 ohm coil the battery will automatically change to bypass mode and you won't be able to cycle through the settings. This is because you'll need higher power than 16w to get a good vape from this coil. Bypass ignores all the wattage settings and directly outputs the power of the battery.
Another really handy feature of the battery is the LED battery level indicator. This will show you the current charge left in the device. The battery light will show:
Green LED: Fully charged
Blue LED: Half charged
Red LED: Nearly run out of battery - charge soon.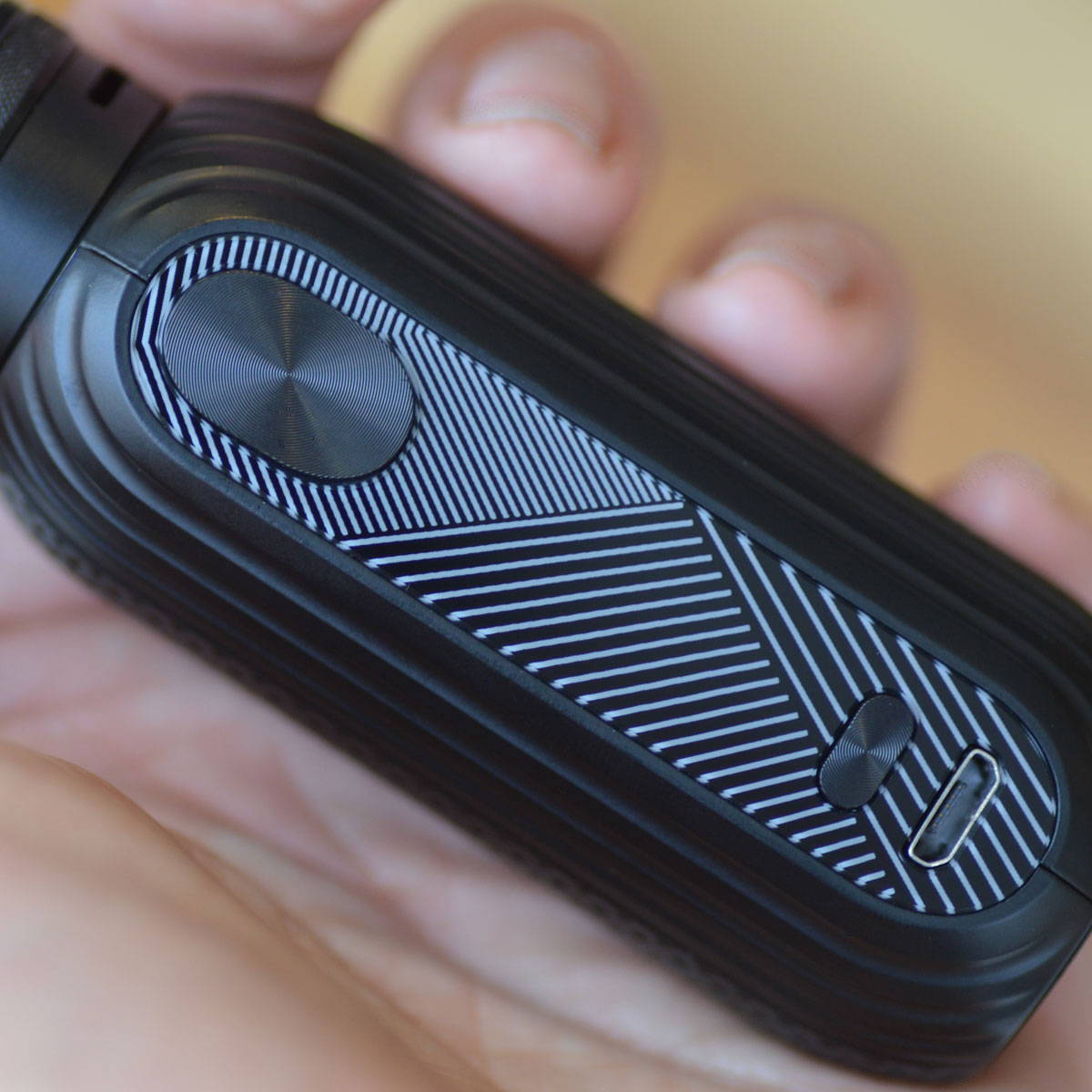 The Aspire Reax Mini kit comes complete with the Tigon tank. This has quickly become one of our favourite tanks for its flexibility, quality and performance. It can be used both as a mouth-to-lung (MTL) and direct-to-lung (DTL) tank allowing the user to keep their kit if they change vaping style. The adjustable airflow can either be fully open for DTL or on the tightest setting for MTL. It also has two options of coil resistance, 0.4 ohm for DTL and 1.2 ohm for MTL.
Filling the tank is nice and clean with no unscrewing needed. Gently pull up the top cap and push the droplet icon to slide the top cap to one side. Push the e-liquid bottle into the silicon fill port and fill to the top of the tank. Then push the top cap back to the side and push the cap back down. When first filling your Tigon tank, either when new or after a coil change, allow the e-liquid to sit for 15 minutes before vaping so it can be absorbed into the coil.
Another feature we love about the Tigon tank is its ease and innovation during coil changes. Due to Aspire's unique valve, the coil can be changed when the tank is full of e-liquid. You need to take the tank off of the battery and unscrew the bottom cap of the tank. Then simply pull out the old coil and push in a new coil. Screw the bottom of the tank back into place. Once again, allow the e-liquid to sit for 15 minutes before vaping. Not sure when your coil needs changing? Check out our blog here which shows the key signs.
Which e-liquid will I need for my Reax Mini Kit?
There are so many e-liquids available, it can be difficult to know which you should buy for your Reax Mini kit. The first thing to decide is which style of vaping you prefer. MTL is the style of most starter kits as it's most similar to smoking. DTL is generally an airier draw which creates more vapour. You can find out more about MTL vs DTL in our blog.
E-Liquids for the Tigon tank in MTL mode, generally need to be thinner. This means they need to have a higher PG content. We recommend e-liquids with at least 30% PG or higher. You can find all of our MTL e-liquids here. Choosing the nicotine strength is as individual as choosing a flavour. For the MTL coils, you can use all the way up to 20mg. If you are currently smoking and are unsure of which to chose, we'd recommend trying a 12mg for a 10 a day smoker. Then you can adjust up or down from there.
When using the Tigon tank with the DTL coil, you'll need to have thicker, higher VG e-liquids. We recommend using around 70% VG e-liquids. You can see all of our high VG e-liquids here. For the nicotine strength, we don't recommend using higher than 6mg. The majority of people use a 3mg which is a good starting point, and can always be adjusted up to a 6mg if not strong enough.
In the box:
1 x Aspire Reax Mini battery
1 x Aspire Tigon tank
1 x Spare tank glass
1 x 0.4 Ohm coil (fitted)
1 x 1.2 Ohm coil
1 x Spare drip tip (for MTL)
1 x USB charger cable