Posted by Gemma Chambers on 3rd Apr 2019
---
The all new Aspire Tigon kit offers a robust, highly flexible vape for different vaping styles, all in a tidy package. It's quite possibly the best pen style kit we've seen in 2019 so far.
So what makes it so good? Let's take a look at its features and how it works.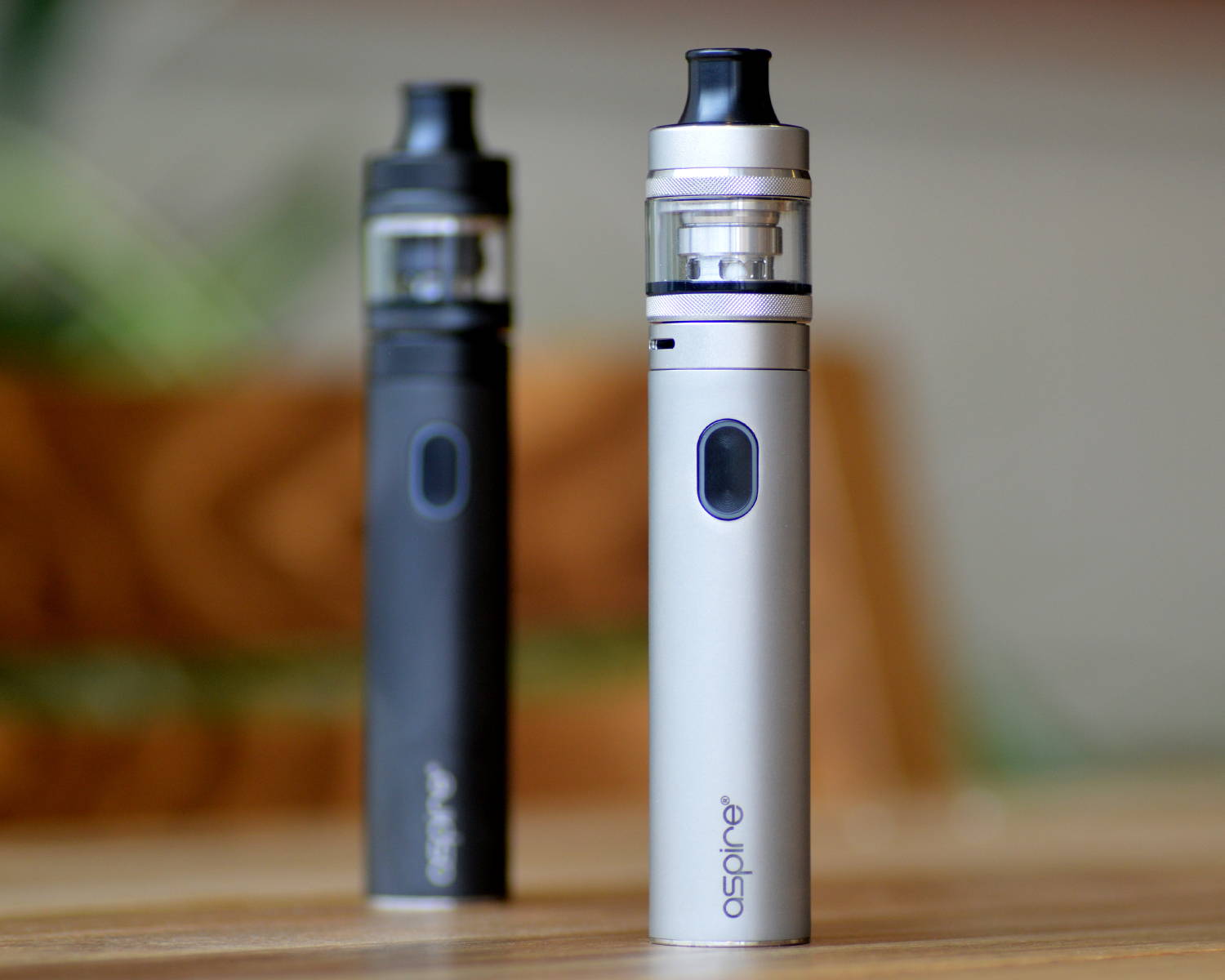 ---
Why is the Tigon Kit special?
The Tigon kit contains all the hardware you need to get set up, you just need to add e-liquid. This makes the perfect kit for both new vapers and a no-nonsense sub-ohm setup.
What makes the Tigon kit particularly stand out, is that it can be used as both a mouth to lung (MTL) or a direct to lung (DTL) device, a trend we're sure we'll see more and more of this year. By using the 0.4ohm coils and changing the airflow to fully open, it makes an airy sub-ohm vape much like the quality of Aspire's Cleito Pro tank. However, by changing the coil to the 1.2ohm and turning the airflow to the more restricted setting, it brings a vape closer to the Nautilus 2S tank. This makes the kit excellent value for money, by giving a variable vape and the feeling of 2 tanks for the price of 1.
Added to that, the kit includes an 1800mAh battery which should be enough battery life for the average vaper to last a full day between charges. As you use your kit throughout the day, you'll get an indictor from the LED button to show you how much battery life you have left.
Purple light: High level of charge
Blue light: Mid charge level
Red light: Nearly run out of battery – charge soon
The charging of the battery itself is quick and simple. The Aspire Tigon has a micro-USB on the side which you can either plug into a USB port on a PC or other device, or you can use a USB mains adaptor so it can plug directly into a socket. The Tigon has pass-through charging which means you can still vape it while it's plugged in and charging so no need to go without.
This is where Aspire's new kit really shines. The Tigon tank has a few extra features you won't find on most other tanks. Aspire have tried some of these extras on other tanks in the past and they've always felt a little over-engineered but on the Tigon they've been refined and feel like they fit on a premium starter kit. Perhaps the most welcome addition is a self-sealing coil section – as the coil is removed it is followed by small shutters that completely close off the flow of liquid to the wicking holes. The end result is a tank that can handle coil changes while full of juice without spilling a drop.
Filling the tank is simple and elegant – at the top of the tank you'll find a droplet icon to indicate the filling port. The whole ring lifts up and slides out to reveal a self-sealing silicon slot that can be opened by the nozzle of your e-liquid bottle. The whole setup is designed to reduce mess, spills and introduce a level of important child-safety to the Tigon kit. It doesn't replace the general care needed for keeping vaping products away from children, but it's great to see manufacturers like Aspire stepping up their game in this regard.

What type of e-liquid should I use in my Tigon kit?
Due to the flexibility of the tank, almost all types of e-liquid can be used in the Tigon kit. The higher resistance 1.2ohm MTL coil will work best with higher PG e-liquids (our recommendation being around a 50/50 ratio). These e-liquids are generally used in higher nicotine strengths and offer more of a throat hit. Good examples of higher PG e-liquids include EasyMix Classics and our House E-Liquid.
If you're wanting to use the kit as a sub-ohm, higher VG e-liquids will work better. They produce far more vapour and will be much smoother on your throat. We've found that 70VG/30PG e-liquids work best as they aren't so thick that it'll clog up the coil. Some examples of this VG/PG blend include Humble Pie and Signature Collection.
---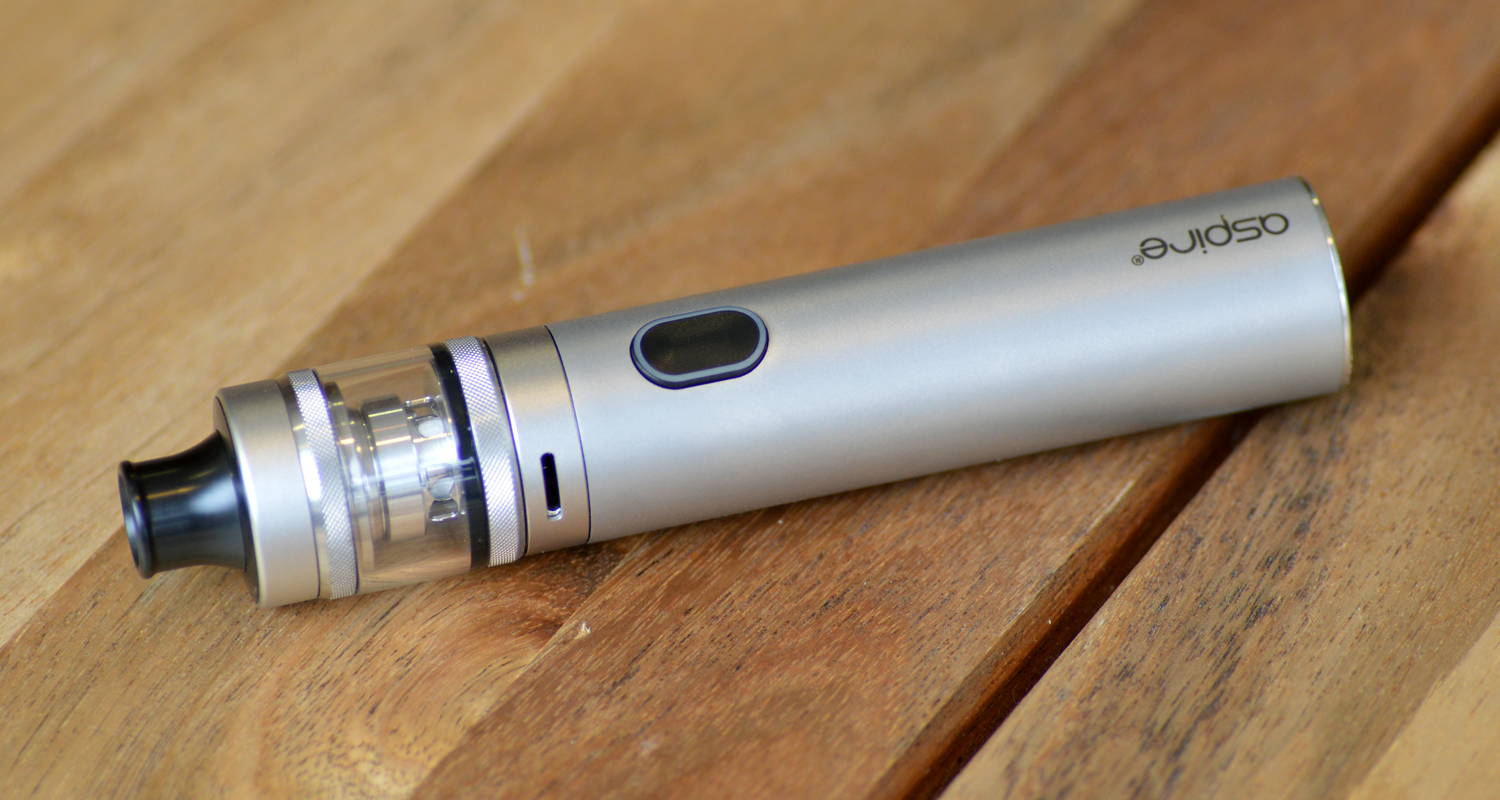 ---
What's included in the kit?
You'll find all the hardware you need to get you started, including:
1x 2ml Tigon tank

1x 1800mAh battery

1x Spare glass tube

2x Coils (0.4ohm and 1.2ohm)

10x Replacement o-rings

1x Warranty card

1x Screw adjustment tool

1x User manual

1x USB Cable